Disclosure: As an Amazon Associate ListenDesigner earn from qualifying purchases
XP pen vs Wacom can be a universal question whenever any artist wants to buy a graphic tablet. If you're ready to buy a graphic tablet and just confused between XP pen vs Wacom, then you're at the right place to get the perfect comparison between XP pen and Wacom.
Let's we will determine your requirement with your budget for better comparison.
Comparison between Xp pen vs Wacom graphic tablets. The comparison is based on basic information, basic features, and technical specifications. Also, you will see the price difference and comparison between XP pen vs Wacom graphic tablets. 
See all the details at Amazon
The Ultimate Features of XP Pen Deco 01 V2
We prefer XP pen Deco 01 V2, because of their standard size and smoothness.
Price & Features
See all the details at Amazon
Wacom is an Industry Standard Drawing Tablet
See the features of Wacom CTL-4100WL/K0-CX New Intuos Small Bluetooth Pen Tablet (Black)
Price & Features
Whenever and whatever you wanna buy for your personal or professional uses. But the price of the products has a great role when you compare some similar products, so if your budget is tight then, you should definitely go with the XP-pen deco series. 
XP pen deco series is known for its more features and friendly to the pocket. Wacom series is quite costly or you can say they are not budget-friendly but they have a great experience and smooth user interface. 
A Quick Comparison between XP Pen vs Wacom.
The quick comparison is between Wacom Intuos Pro (small and Medium) and XP Pen (Deco 01V2, 02, 03 and Pro)
| Features | Wacom Intuos | XP pen deco 01v2 | XP pen deco 02 | XP pen 03 | XP Pen Pro |
| --- | --- | --- | --- | --- | --- |
| | 7.9" x 6.3" & 10.4" x7.8" | | | | |
| | | | | | |
| | | | | | |
| | | | | | |
| | | | | | |
| | | | | | |
| | | | | | |
| | | | | | |
| | | | | | |
| | | | | | |
A detailed comparison between XP pen Vs Wacom
XP-Pen stylus wins when the comparison is about the pen pressure. The comparison is between XP pen vs Wacom, and the pressure sensitivity has a great role while you will use the stylus with different pressure for different results. 
The XP Pen has 8192 pen pressure levels and the Wacom has 4096 pressure levels.
Some people say the difference in the level is about 4000 pressure levels, which is mild and you won't notice normally because your hands can't work with every pressure level of the stylus. It's all myth. 
Don't worry if you're a Wacom lover, like everyone, you can go with Wacom because you'll really not notice the difference normally, but the 4000 pressure level is still more in the XP pen, don't forget. 
So, finally, the better is "XP pen", vs Wacom if you are serious about the pen pressure levels.
The working area is the most important thing when the time of buying any drawing tablet. 
My advice for you is, don't go with large or with small if you're a beginner and not familiar with drawing tablets. A medium-sized drawing tablet is perfect match for everyone's needed.
Wacom drawing pad's active area size is 7.9"x6.3" and 10.4"x7.8", and second size 10.4"x7.8" is perfect for everyone, whereas XP PEN's four models are comparing here so the size is 10"x6.25", 10"x5.63, 10"x5.62", 9"x5" and 11"x6". So here, the first 10"x6.25 and the last 11"x6" size is good for a drawing tablet, other sizes will be small if you are not familiar, you will draw long lines out of the active area.
Here' both are winners for the comparison for the active working area between XP pen vs Wacom, but XP pen have more choices instead of Wacom for a standard working area.  Plus, you will not get any extra features in Wacom Intuos medium size if you compare it with its small size, also the price is almost double from the small size. Here again, you should go with the XP pen if you want a sufficient size and extra features on the tablet. 
Tablet size doesn't matter much more if your desk has sufficient space to put it on.  The XP pen is quite large if you compare it with Wacom's similar price model because it will give extra buttons and features on its tablet. 
The winner is XP Pen (Doesn't much matter, also don't be serious about it)
Definitely in the comparison of XP Pen vs Wacom is XP pen wins.  The shortcut buttons are on the XP pen's tablet are more than comparing to all Wacom tablets. More shortcut buttons mean more easy work, 
If you want easy drawing without touching the keyboard again and again, you should go with XP Pen tablets, as their shortcut buttons are 6 to 8, plus they provide roller wheel/dial but Wacom doesn't have a roller in their any product, and also the two products of Wacom we are comparing here has only 4 shortcut buttons. 
XP pen vs Wacom, the pen holder? Wacom doesn't come with a pen holder while XP pen deco 01 comes with a pen stand which holds stylus so that the pen doesn't roll when you put it on the table.  Also, in XP-pen's other models like deco 02, deco 03 and deco pro, you will get a cylindrical pen holder that is completely safe and protector for the stylus also pen holder comes with inbuilt pen nibs in it so that you can change the pen nibs easily.
Here is a pen holder available only with XP pen tablets, so in the comparison between XP pen vs Wacom, here XP pen wins again for their pen holder or pen stand. In Wacom tablet, you will don't get any separate pen holder, but the curved shape of the shortcut button can keep the stylus and the top end of the stylus is holding extra nibs in it.
If you're lefty and want your graphic tablet should be comfortable for you, then Wacom Intuos is a great choice here. Wacom's tablets are designed symmetrically where right-handed or left-handed people can use it without any difficulty.  This is the point where Wacom really wins between XP pen vs Wacom, but it doesn't mean that XP pen doesn't have an option for left-handed people, you can rotate XP pen tablet by 180° and the buttons will go right side it will flip the mapping in the tablet.  So the small issue will be if two people use the tablet at different times and one of them is left-handed, then they should turn it around every time they start using it. Wacom is a great choice for left-handed people.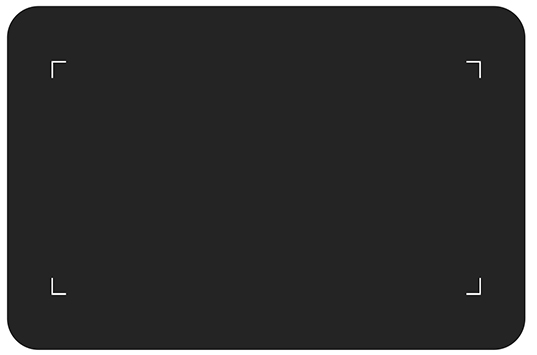 The plastic surface of the tablet can be scratchy after a long time of using it. So, this point is for about long term using of drawing tablets.  When you use the stylus's plastic nib on the plastic surface, it can move smoothly or effortlessly, but sometimes it becomes difficult to control the stylus and slips on the surface.
So, the Wacom tablets have small bumps on their surface in a fix distance to stop the stylus from slipping on it. And so on, this small detail can have massive effect when you use the tablets to draw. 
While on the XP pen tablet, there's no bumps or micro textures on its tablet that can lead a less control on the stylus and also more scratches on the surface after a long term. 
Here again, Wacom wins in comparison to XP pen vs Wacom.
The final comparison is that final point where you have to choose which one you should buy to extract your art in this digital era.  As the final comparison is between XP pen vs Wacom, give you final advice on which side you should go. 
Here's a single line conclusion, that if you have the budget then choose Wacom, but if you want similar functionality in less price, then the XP pen is a perfect choice for you. 
Assume, you're going to buy a phone for you, you have two choices, 1st is iPhone, and the 2nd is other brands, so in other brands, you can get all specifications in less price which are in iPhone, but it's not mean that iPhone is bad, its always rock.
Similarly, , Wacom is like the iPhone but you can find similar functions that also available in many products other than iPhone like in XP pen.  Choose wisely and smartly for your long term uses.
Other Products you may like