Latest Wedding Clip Art Png, EPS, PSD, CDR & JPEG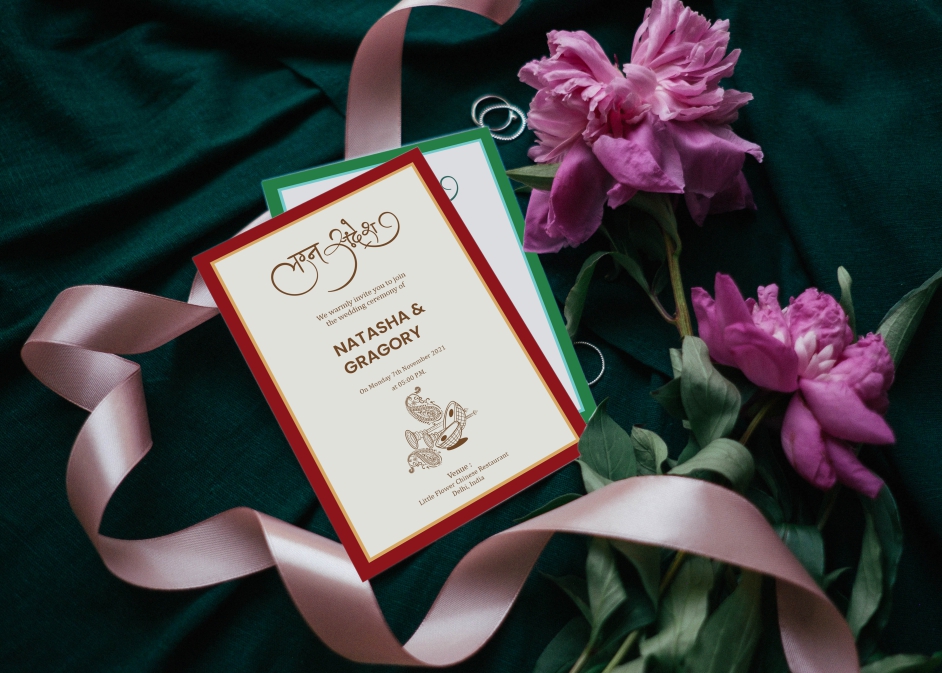 Wedding cards are incomplete without the beautiful "clip art of wedding" printed on it. In India, every single invitation card is print with many beautiful wedding clip arts on it. 
This is a trend that is running for years in India to print wedding symbols on wedding cards and making it an awesome eye-catching design. 
There are thousands of wedding invitation cards are printing in India every year and every single wedding invitation card has some beautiful wedding clip art printed on it. 
But the major noticeable thing, that the symbols are on the trend for almost 30 years. 
For the last 30 years, the clip art is getting printed on wedding cards are not changed. The same design, same patterns and same clip arts are used by thousands of designers all over the country, on millions of wedding invitations. 
These clip art of wedding, are becoming boring day by day. But one thing is also creepy here, that there are thousands of creative designers and artists in the country, but no one has designed new clip art of weddings for the last 3 decades. 
These are some wedding clip-arts that have been used for the past 3 decades and have not changed.

Our Latest Hindi Calligraphy Font
History of Printing Industry
The graphic design and printing industry is one of the fastest-growing industries in the world. Thousands of new startups take place here, every year new designing trends come into the market.
In the 90s, treadle printing machines were used to print wedding cards. Some people are still using these machines in India. At that time someone had designed the clip art of wedding, which was printed with a treadle machine.
After a time new offset machines come into the market. Now, it was the time that change things in the printing industry. The trend of computers increased. Fonts, colours, styles were changed by using the computer. 
But still, the clip art of weddings was the same in the market. The old treadle machines clip art of wedding get scanned and re-designed in computer. And, still, nothing is changed in the wedding clip arts.
How New Clip Art of Wedding Comes in the Market?
So, working in the industry of graphic design as a graphic designer, I understand that there is something that should be changed.
I was started my career as a graphic designer in 2010. Now the year is 2021. At the starting of my career as a designer, I get a lot of projects designing wedding invitation cards. 
I also started using the boring clip art of wedding, people were using all over the country. 
But, as a creative person, I got bored. I did not have the choice for another new classy clip art of wedding. 
So finally, I decided to design my own wedding clip arts. I worked hard to design new clip art of wedding, but it was not as easy as I thought. 
Now again, in 2021. I prepared myself, that I will need some artistic people who can design the concept of wedding clip arts. 
I went to find artists door to door, and finally, I got some amazing talented traditional artists. 
Then I hired a team of graphic designers. I gained recurring expenses in my daily life. But the goal was to change the things of the wedding card's design. 
Rented office, hired designers and traditional artists and finally after a long time of hard work with a lot of patience and expenses. The new clip arts of weddings are designed and now it is ready to use. 
About the Clip Art of Wedding
The wedding cliparts are conceived by traditional artists to whom I hired. They designed the clip arts on paper with pencil and sketches. 
Then our designers scanned the drawing and re-designed them with graphic design software. And make them possible to use by graphic designers on computer. 
These clip art of weddings are designed by professional artists. 
We are providing in these clip arts all supporting file formats, graphic designers use in India and all over the world. 
We are providing the major file formats, are CDR (Corel Draw), EPS (Illustrator), PSD (Photoshop), PNG (Transparent image) and JPEG. All of the CDR, EPS and PSD files are editable, so you can edit and use them as per your preference. 
How to download the clip art of wedding?
I'm Jayesh Sharma, providing you with 30 clip arts of weddings at only INR 11.00 (to reduce spam and piracy). Because when there is a checkout form, downloading automatically can be impossible. So, I took it minimum price of what my payment gateway accepts. 
So, if you want to download high-quality wedding clip art png, PSD, jpeg, eps and cdr, you can download from this link. 
It will cost you only INR 11.00, which I can say are completely free. 
But, if you're serious about your business, you want high-quality symbols in your daily life. You need a lot of latest and new wedding clip arts. Then you have to go with our premium plan. 
In premium download, you will get 500+ high-quality Indian wedding clip arts, also you will receive free colour symbols with it. 
The premium plan price is INR 8000/-, but there's an active discount, so you will get the complete bundle at just only Rs. 1995/-. A huge 75% discount. 
The downloading process is straightforward, just click on the link and then click on the premium download button. 
DOWNLOAD 500+ WEDDING CLIP ART
Corel Draw, Photoshop, Illustrator, JPEG & PNG
Why choose premium download?
Because in the premium download, you will receive hundreds of high-quality symbols + free symbols. 
The major fact here is that no one in the country providing wedding clip arts. 
All of the available clip arts are the same old boring treadle machine clip arts, people using at this time. 
So, you'll never find clip arts of wedding anywhere to download. 
We are providing high-quality clip arts, also all supporting file formats, like transparent png, cdr, eps, jpeg and PSD. 
These clip arts are unique and creative. 
But still, if you want to download the trial of wedding clip arts, you can download the free version of our clip art of weddings.
In the free version, you will receive 30 high-quality symbols as a trial.
The clip arts in the free version are for personal use only, you can't use them for your commercial projects. 
What is included in our Premium clip art of wedding?
We are providing every niche of wedding clip art in our premium download. 
You will receive Indian musical instrumental clip arts, gods like Ganesha, Krishna and others. Wedding text calligraphy, like Shubh Vivah, Shubh Lagna, Lagnotsav, Mangal Parinay and many more Hindi calligraphy wordings. Also, music players, dancing girls, religious and many many more clip arts are available in our premium clip art of weddings. 
Besides that, you will receive high-quality colour wedding clip art. That you can use in your colour projects of wedding cards. These colour cliparts can bless your graphic design skill to a new level. 
Premium Downloading Process:
The downloading process of clip art of wedding is quite straightforward. If are you from India, there is no need to do something special. Just click on the link below. 
then click on the download button. A popup will open on the right side of the screen, now click on the buy now button at the bottom right corner. Now fill in your details here, your name, your email and phone number and then make payment. 
All Indian payment methods are available here, so you can choose whatever you want, like UPI, net banking, credit card or debit card, also you can use pay later. 
When your payment is completed, you will receive the download link in your email. 
That's it. congratulations, you have now high-quality 500+ Indian wedding clip arts, your graphic design will be now at the next level. 
Clip art of wedding that you will receive after making the payment.
& many many more wedding arts.