India's No. 1 Wedding Symbols Maker
All types of Wedding Card Related Symbols, Fonts, Designs & Clip Arts Download in just one click
As Aviator rapidly emerges as this year's most popular casino game globally, a dedicated mobile app was the natural next step. Allowing unfettered access for Indian players anytime, anywhere, the Aviator app builds on the success of its web-based version across casinos. Gamification elements keep gameplay highly engaging across smartphones and tablets too. Built ground-up with mobile UI principles, the app maintains signature features fans love about browser-based Aviator. The aviation and airplane theme with its iconic multiplying cash counter holds centerstage. Vibrant graphics of the Aviator app https://aviator-game.in/apk-ios-app/ in red, black and grey tones eight lift both aesthetics and the multiplying win anticipation. Upbeat tunes sync perfectly to the rising multipliers for sensory immersion. The cash out button is conveniently large and placed appropriately to tap instantly when desired. Responsible gaming options also feature prominently. You can set deposit/loss amount caps, timeouts etc right from the main dashboard alongside current balance, total bets and session profit stats. Overall, functionality blends smoothly with visual appeal.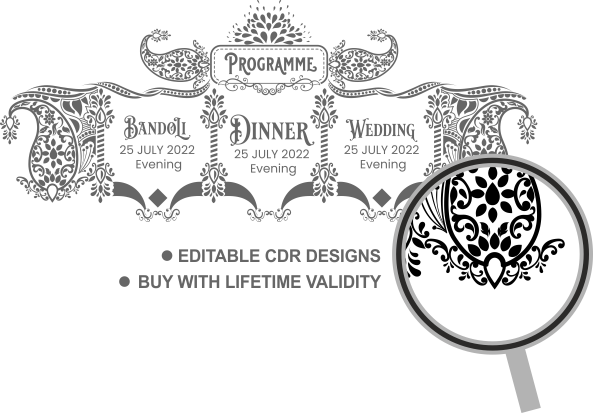 Creative Program Box Designs
Product Name: Wedding Card Elements
Included: 100 Program Box, Date Box, Gate Designs, Borders & Other Decorative Elements.
STYLISH HINDI FONT BUNDLE
SET OF 100 ORIGINAL TTF FONTS
Product Name : CREATIVE HINDI FONTS
Product Name : CALLIGRAPHY FONT
5 MOST BEAUTIFUL PRODUCTS
HINDI CALLIGRAPHY SYMBOLS
1000+ Hindi Calligraphy Symbols
Editable Designs in Vector Format (CDR Version12)
Every design is unique and creative.
India's first most creative wedding calligraphy by ListenDesigner
शुभ विवाह, मंगल परिणय,  सात फेरे, लग्न संदेसा, लग्न पत्रिका,  लग्न बेलाये,  दिनांक,  संग/वेड्स/एवं , हस्त्मिलाप,  शगुन पाती,  नवारम्भ आदि, कुल 1000+ सिम्बल्स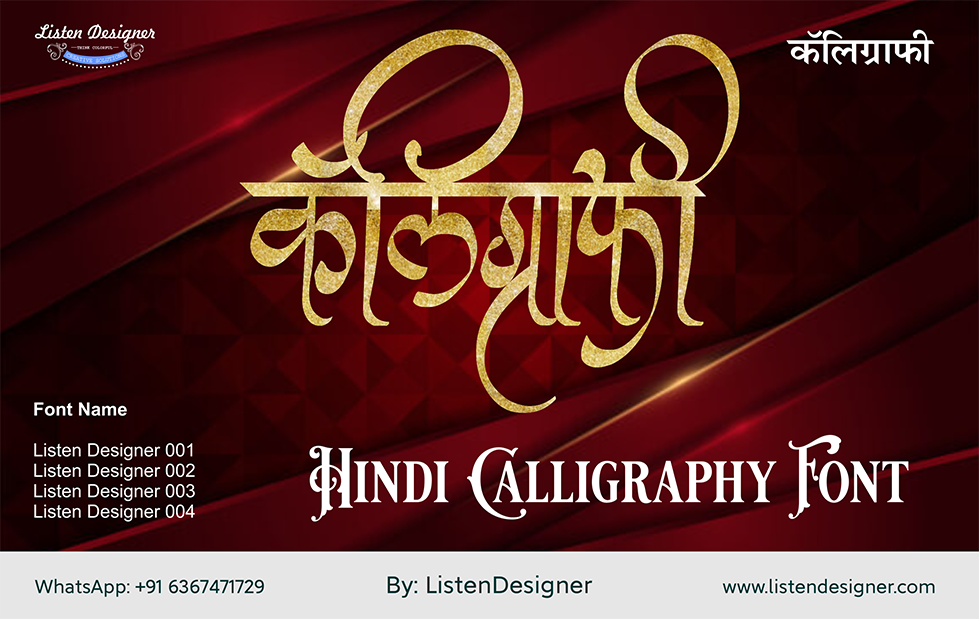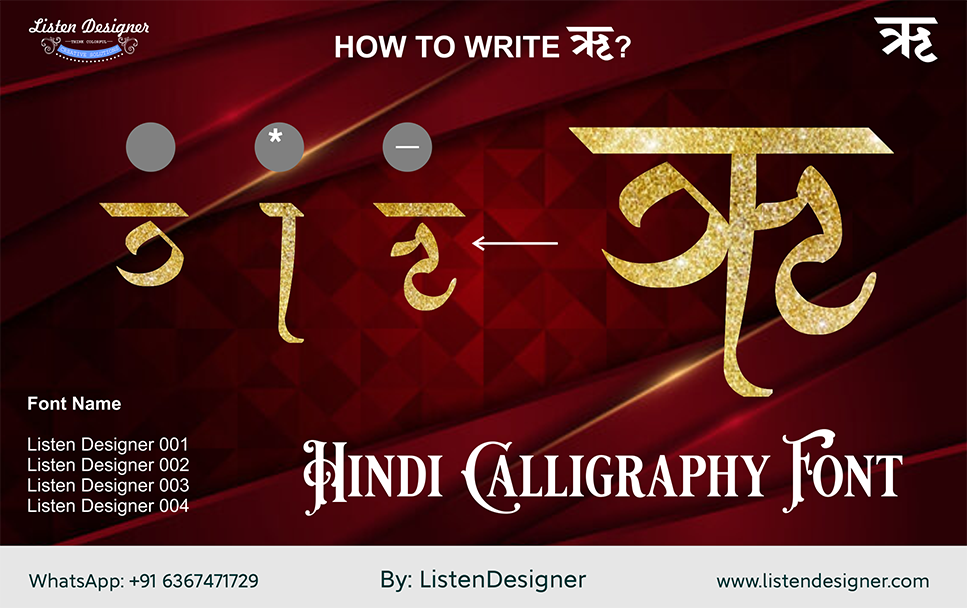 MOST CREATIVE
HINDI CALLIGRAPHY FONT
SET of 4 Fonts
Use Directly in Corel Draw/Photoshop/Pagemaker etc
Keyboard Layout (Same as Kruti Dev Fonts)
Lifetime Access
Man Behind
Listen Designer
Hey Listener, welcome to the award-winning design agency, ListenDesigner!
I'm Jayesh Sharma, A design scientist.
I started ListenDesigenr as a blog, and now it's providing more than 5000+ designers globally with high-quality wedding symbols to improve your design and grow your business.
You can read more about ListenDesigner on the " About " page.
Jayesh Sharma
Graphic Designer & Digital Marketer
Buy Sundaram, Surang & Wedding Card Elements in bulk
& GET 35% Instant Discount.