India's No. 1 Wedding Symbols Maker
All types of Wedding Card Related Symbols, Fonts, Designs & Clip Arts Download in just one click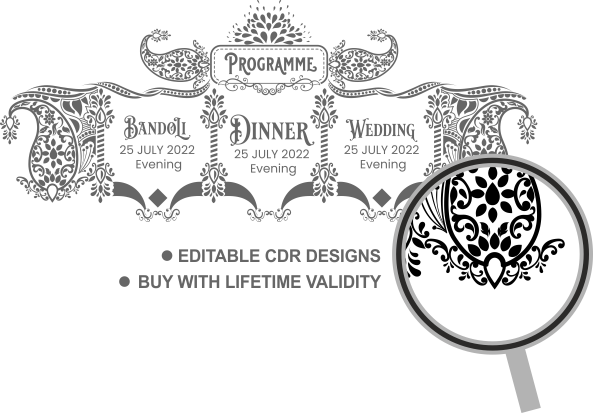 Creative Program Box Designs
Product Name: Wedding Card Elements
Included: 100 Program Box, Date Box, Gate Designs, Borders & Other Decorative Elements.
STYLISH HINDI FONT BUNDLE
SET OF 100 ORIGINAL TTF FONTS
Product Name : CREATIVE HINDI FONTS
Product Name : CALLIGRAPHY FONT
5 MOST BEAUTIFUL PRODUCTS
HINDI CALLIGRAPHY SYMBOLS
1000+ Hindi Calligraphy Symbols
Editable Designs in Vector Format (CDR Version12)
Every design is unique and creative.
India's first most creative wedding calligraphy by ListenDesigner
शुभ विवाह, मंगल परिणय,  सात फेरे, लग्न संदेसा, लग्न पत्रिका,  लग्न बेलाये,  दिनांक,  संग/वेड्स/एवं , हस्त्मिलाप,  शगुन पाती,  नवारम्भ आदि, कुल 1000+ सिम्बल्स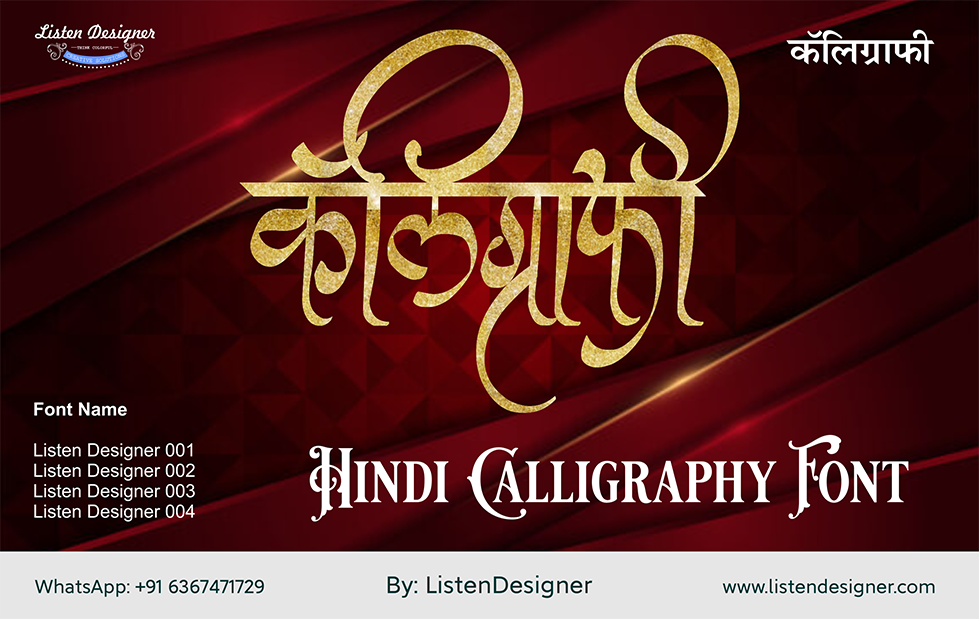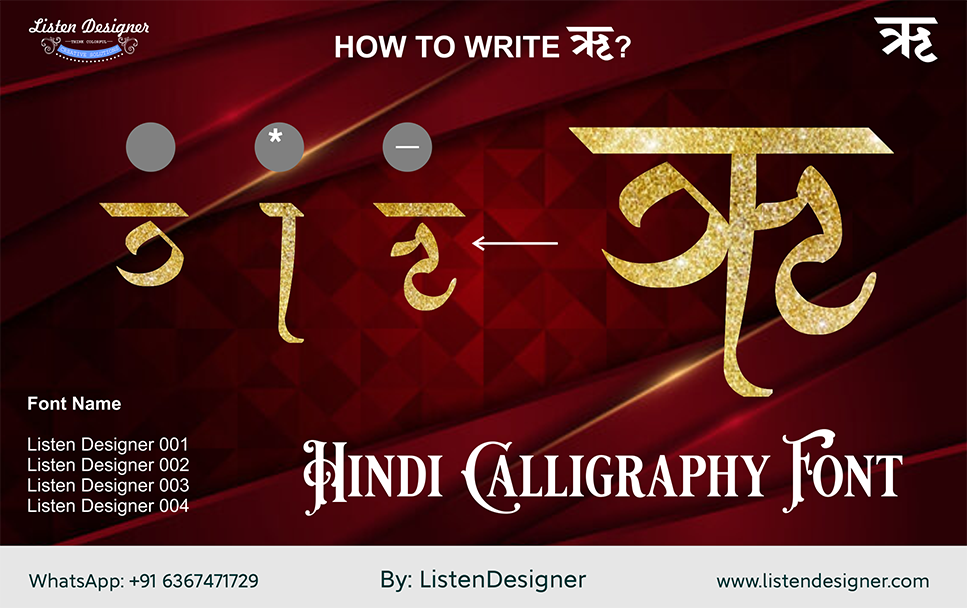 MOST CREATIVE
HINDI CALLIGRAPHY FONT
SET of 4 Fonts
Use Directly in Corel Draw/Photoshop/Pagemaker etc
Keyboard Layout (Same as Kruti Dev Fonts)
Lifetime Access
Man Behind
Listen Designer
Hey Listener, welcome to the award-winning design agency, ListenDesigner!
I'm Jayesh Sharma, A design scientist.
I started ListenDesigenr as a blog, and now it's providing more than 5000+ designers globally with high-quality wedding symbols to improve your design and grow your business.
You can read more about ListenDesigner on the " About " page.
Jayesh Sharma
Graphic Designer & Digital Marketer
Buy Sundaram, Surang & Wedding Card Elements in bulk
& GET 35% Instant Discount.